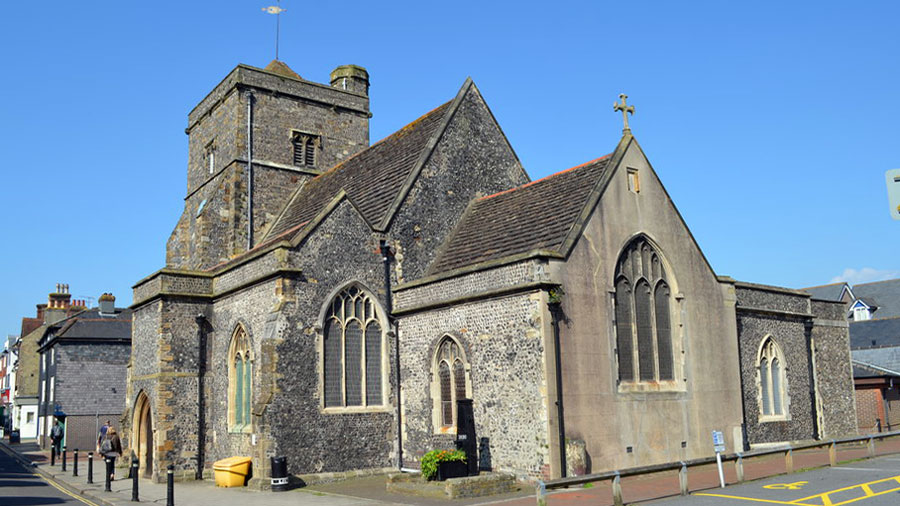 Welcome
St Thomas à Becket Church: ancient and peaceful, nestling at the end of Cliffe High Street,
in the East Sussex county town of Lewes
Sunday Service
At 9.45am every Sunday, join us in the beauty, poetry and majesty of the Book of Common Prayer at our beautiful Church of England. We sing four hymns and you can take Holy Communion if you wish. And afterwards all are welcome for tea and coffee in the adjacent Cliffe Hall.
To visit and for private prayer, the church is open every day from 9am, and in winter closes at about 3pm.
We have a range of social activities – see What's On. Or pick up a copy of our free monthly Parish News.
Enjoy this oasis of calm and tranquillity, whether for a service, a visit, meditation, or private prayer.
Is God 'within' you, or 'among' us?
As Advent begins, read about our Rector Ben's views
"Intimate and comforting … felt His presence … peace, perfect peace … simple and beautiful and so peaceful … a beautiful hidden gem of a Church. We are so happy that we found it … may the whole world be as peaceful as this place"
Every Sunday, 9.45am, sung service with Communion and hymns, following the Book of Common Prayer
Open every day for quiet contemplation and to see our ancient church and its glorious stained glass
In 2024, book a guided tour of the church and up the tower, see and hear the 1670 clock strike twelve